Strategic Positioning for Business Improvement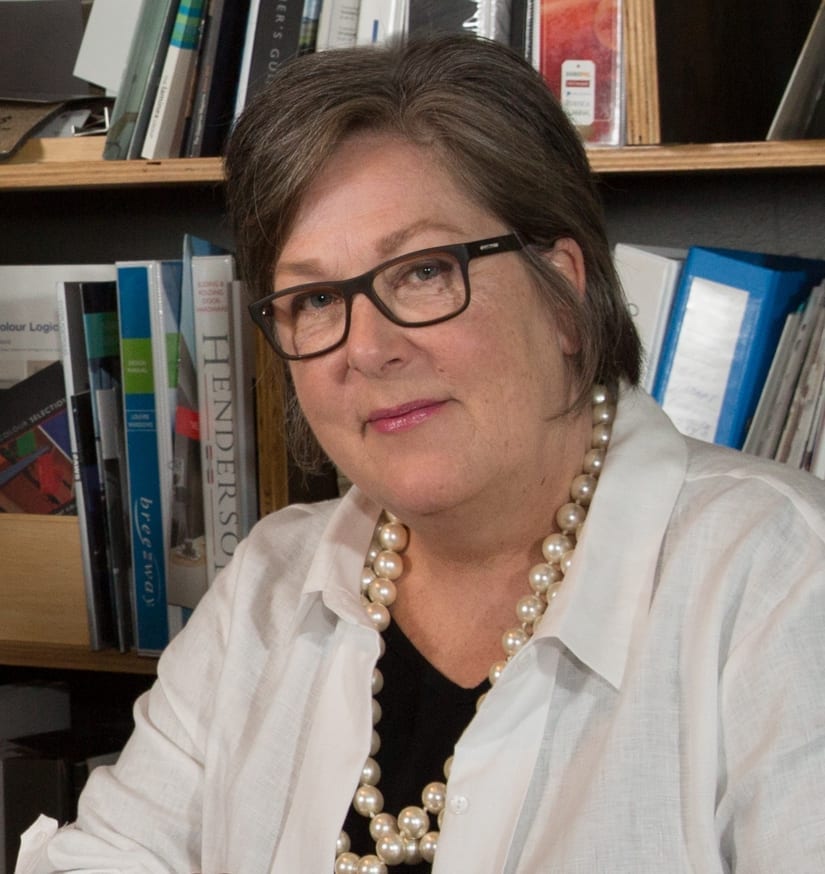 Strategic Positioning for Business Improvement
Helen has worked for over 25 years improving and repositioning businesses. She started out as a copywriter and art director in the advertising industry, producing branding and campaign strategy collateral for a wide variety of medium and larger businesses including Philips (Sound and Kitchen Appliances), Suncorp, AMP, the Coffee Club, Queensland Teacher's Credit Union and Cut Price Deli.
Helen's advertising career led to a segue into becoming a co-founder of a dot com startup in 1998 that invented the world's first one-to-many, targeted, trackable email marketing tool for marketers. It was adopted by the CEOs and CMOs of global Fortune 500 companies such as Gartner, CBA, Universal Studios USA, FedEx and Warner Vision. At the dawning of the internet era, they were looking for a marketing edge. Automated, data-driven marketing linked to e-commerce, leading to major business process transformation, was just on the horizon.
This experience taught Helen an indelible lesson in business that changed her career trajectory: No matter how expert and passionate your team, no matter how "leading edge" (or established) your product and no matter how ample your funding, a failure to astutely position your offering and successfully connect it to the right target market; carefully designing every aspect of your product, brand and operations in support of that position, is to take an unacceptable level of risk with your business. Businesses must be engineered "outward in"; with market need fully scoped, quantified, and driving all business decisions.
Products must be specified, built and manufactured as a direct response to well researched customer need.
Following her 10 year executive management career, Helen has worked in consulting and business advisory for 5 years, and helped many startups and SMEs recalibrate their position with great financial success. Her personal experience as a business owner has also resonated with clients. Helen's business philosophy centres around helping her clients
Attract the clients who want them for what they do best (Position)
Align communications, behaviours, structure, systems, technologies, models and KPIs to support that (Brand)
Ensure culture and people are suited to the mission; trained in what this means in their everyday activities
Ensure the funding path/mode is understood so that businesses do not over or under-reach
Ensure that performance management, communications and governance frameworks include feedback mechanisms that maintain customer responsiveness.
Capabilities and Specialisations
Specialisations include:
Marketing team structuring and resourcing, Strategic marketing advisory and team mentoring, Positioning (Consulting, customer/market research and workshops), Production process mapping, Creative production resourcing.
Some Successful Projects
UNSW Global: Repositioning of the well-known ICAS academic and skills benchmarking tool for schools, for international markets. The global rollout plan was delivered via two Sales Training sessions (Istanbul and Sydney) for the international Sales Directors of the distributor, Macmillan Education, for implementation from July 2017. The repositioning resulted in 3% sales growth in the Australian market at the time of completion of the project, prior to the global rollout kick off.
Tritium: Helen assisted a Brisbane-based engineering startup to segment, target, and position themselves effectively within their most lucrative market such that they were able to focus effort on winning a $3m supply deal with a major player in electric vehicle charging infrastructure in the USA. (Chargepoint). The clarity and focus that resulted from this work established the "proof of product" required to help them grow into a $10m business within 1.5 years, and they continue to grow. Tritium are now a recognised global leader in EV fast charging technology.
Department of Public Works, Qld Government: Working with her executive team, Helen led strategic and operational planning to effect a major repositioning that took the DPW Sales and Distribution Service (SDS) from $43m to $70m in revenue within 3 years. During this time Helen's team won a $22m supply tender (extended to a value of around $150m over 4 years) executed a rebrand and engaged in extensive change management across the organisation to help it evolve from "operations-focused" to "market-focused".
Industry Experience
CONSTRUCTION
Residential and light commercial construction
Large scale construction
Construction supply industries: Project Management, wayfinding/signage, earthmoving aftermarket, asphalt services, HVAC, architecture and interior design
ENGINEERING
Civil engineering and town planning
Specialist engineering (metallurgical fault and fracture, ecological engineering)
EDUCATION
Vocational education (Qantm)
Furniture, specialist and general merchandise supply to schools, state and private
Annual academic benchmarking exams/products for K-12 (global research)
NOT FOR PROFIT
LifeFlight (formerly Careflight) – aeromedical
NDS Tasmania
Epic Assist
Campbell Page
Cancer Council Queensland
FINANCE
Banking (Suncorp)
Financial planning software
ECO BUSINESSES & RENEWABLES
Microalgae production and algae products
Electric vehicles and electric vehicle fast charging
Mining remediation
Aquaculture and gourmet seafood farming and logistics
OTHER
Startups including software and technology
Legal and Expert opinion
Logistics and warehousing
Hospitality (restaurants/clubs/tourism)
Health (health foods, surgical instrument scanning)
Government – 7 yrs executive experience in Qld Government commercialised business unit